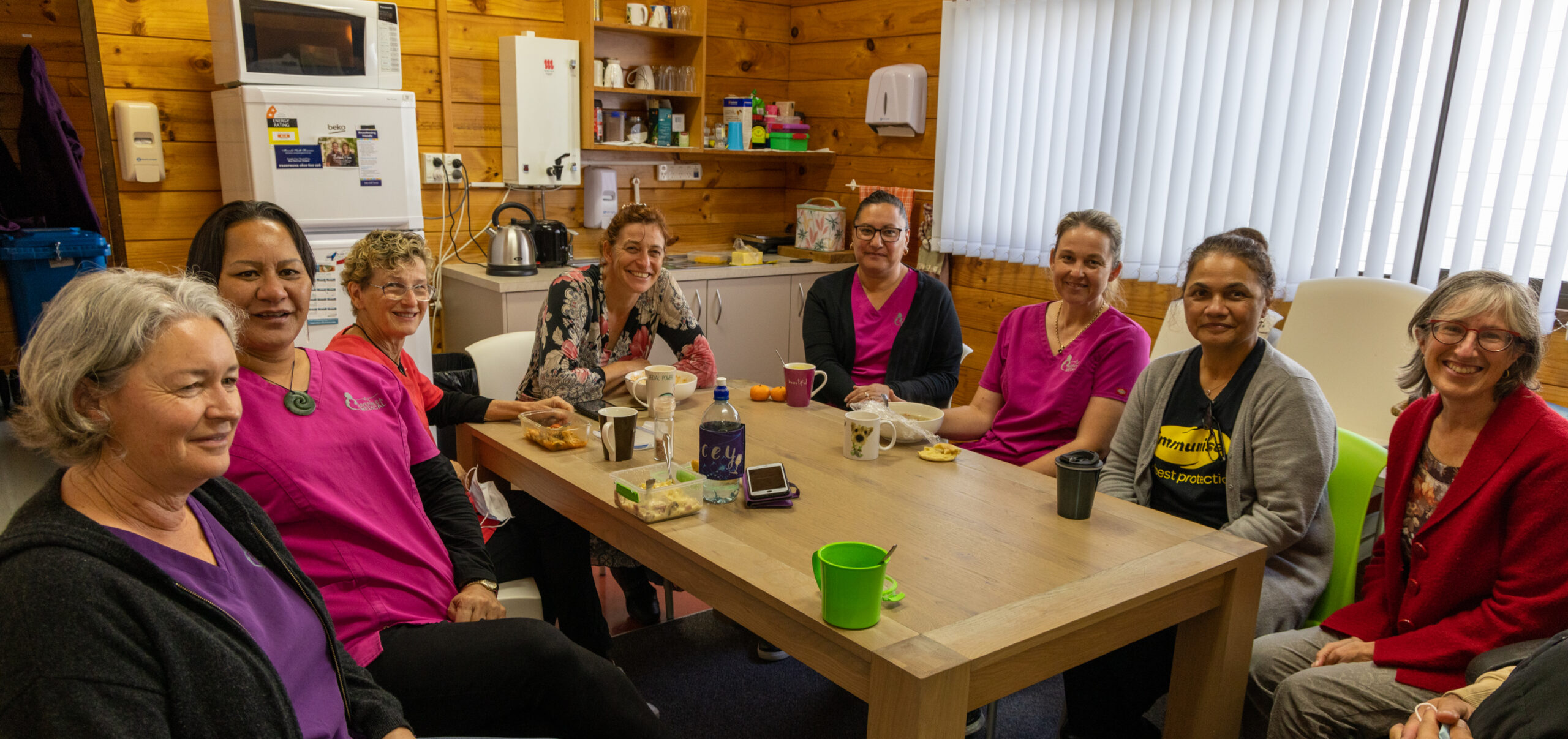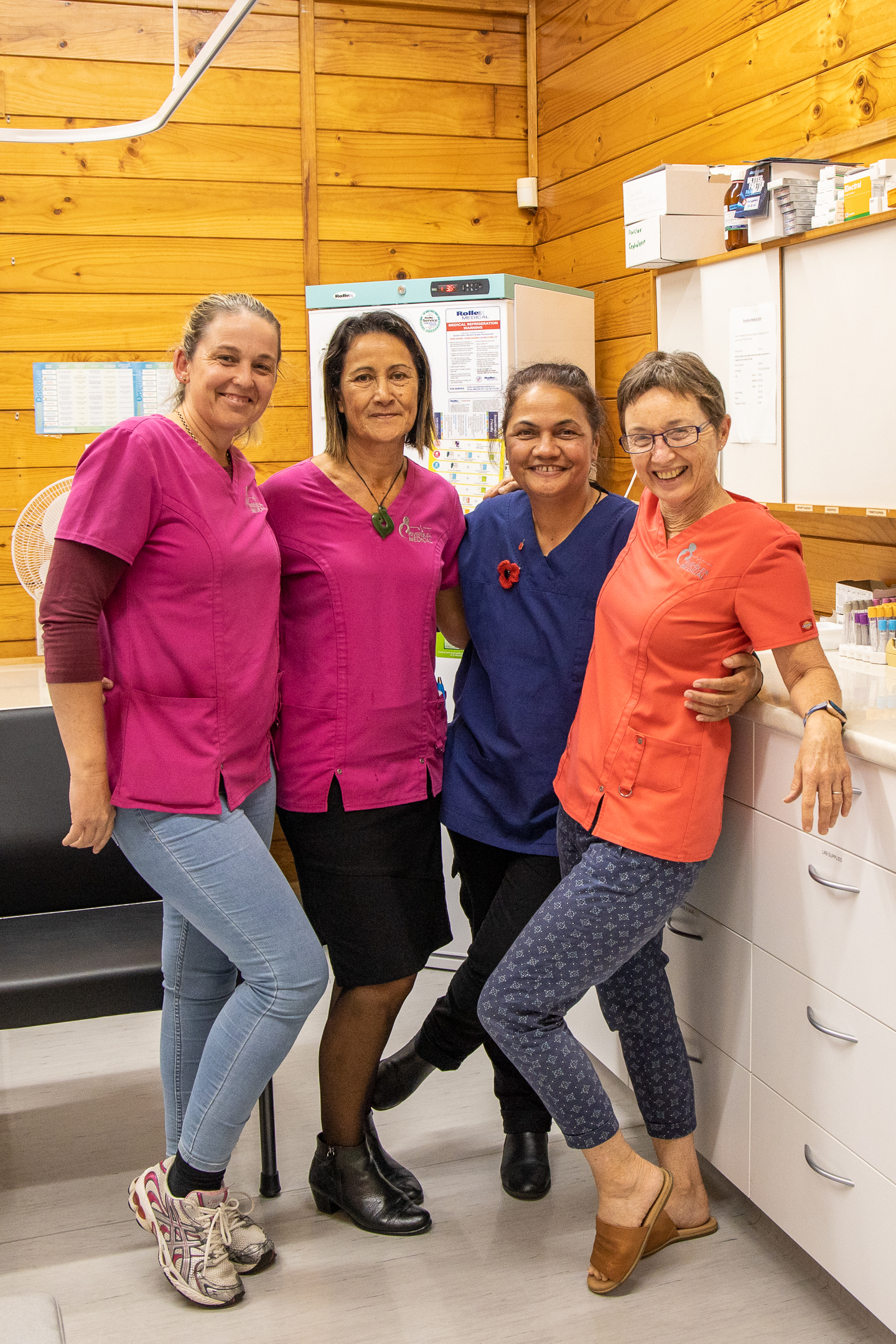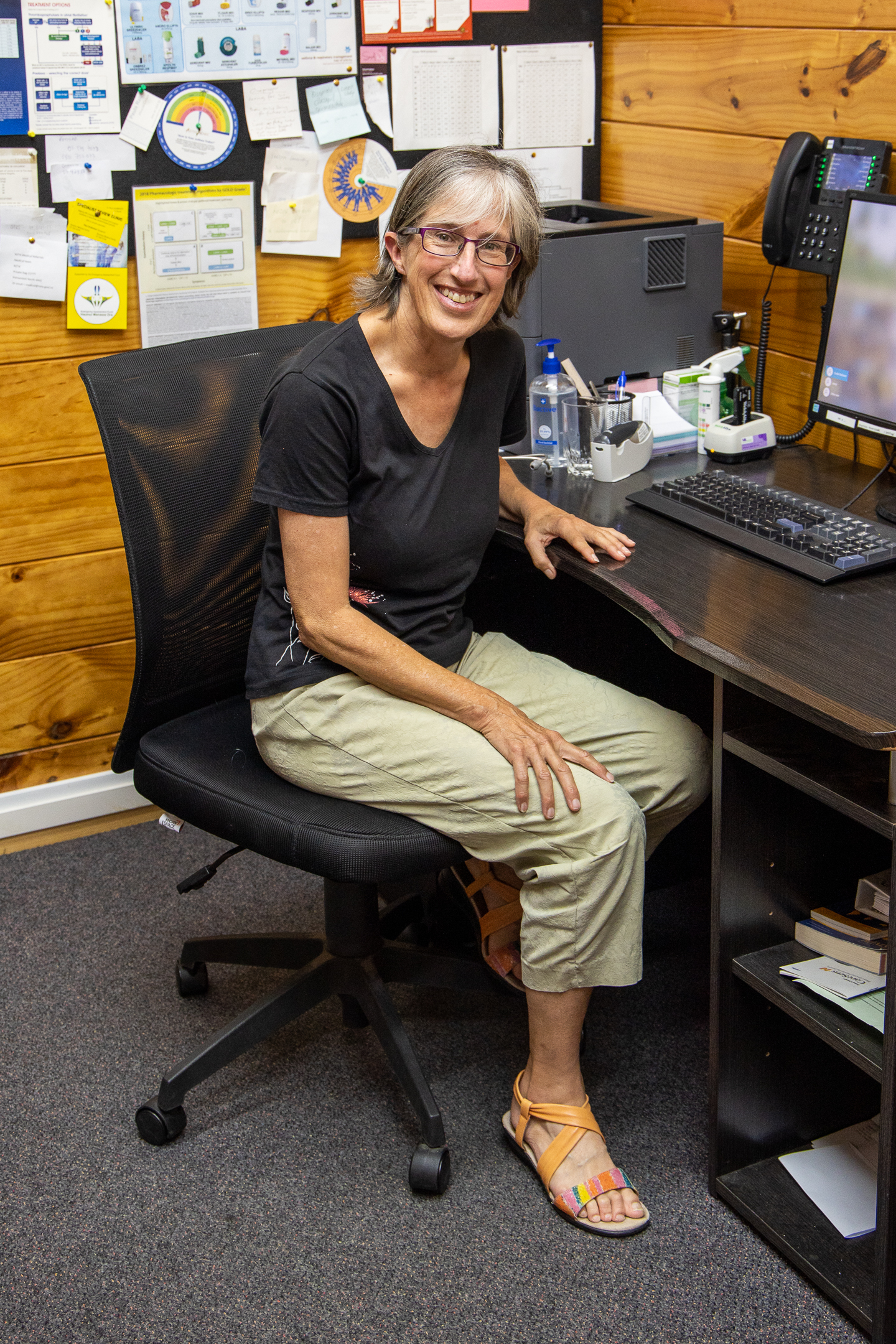 Cecile de Groot
Doctor
I have been a family doctor at Riverslea for nearly 30 years – and continue to enjoy supporting our patients.
My special interests are in general medical care, skin and contraceptive surgery, and mental health.
Outside of general practice I love time in the outdoors with family and friends.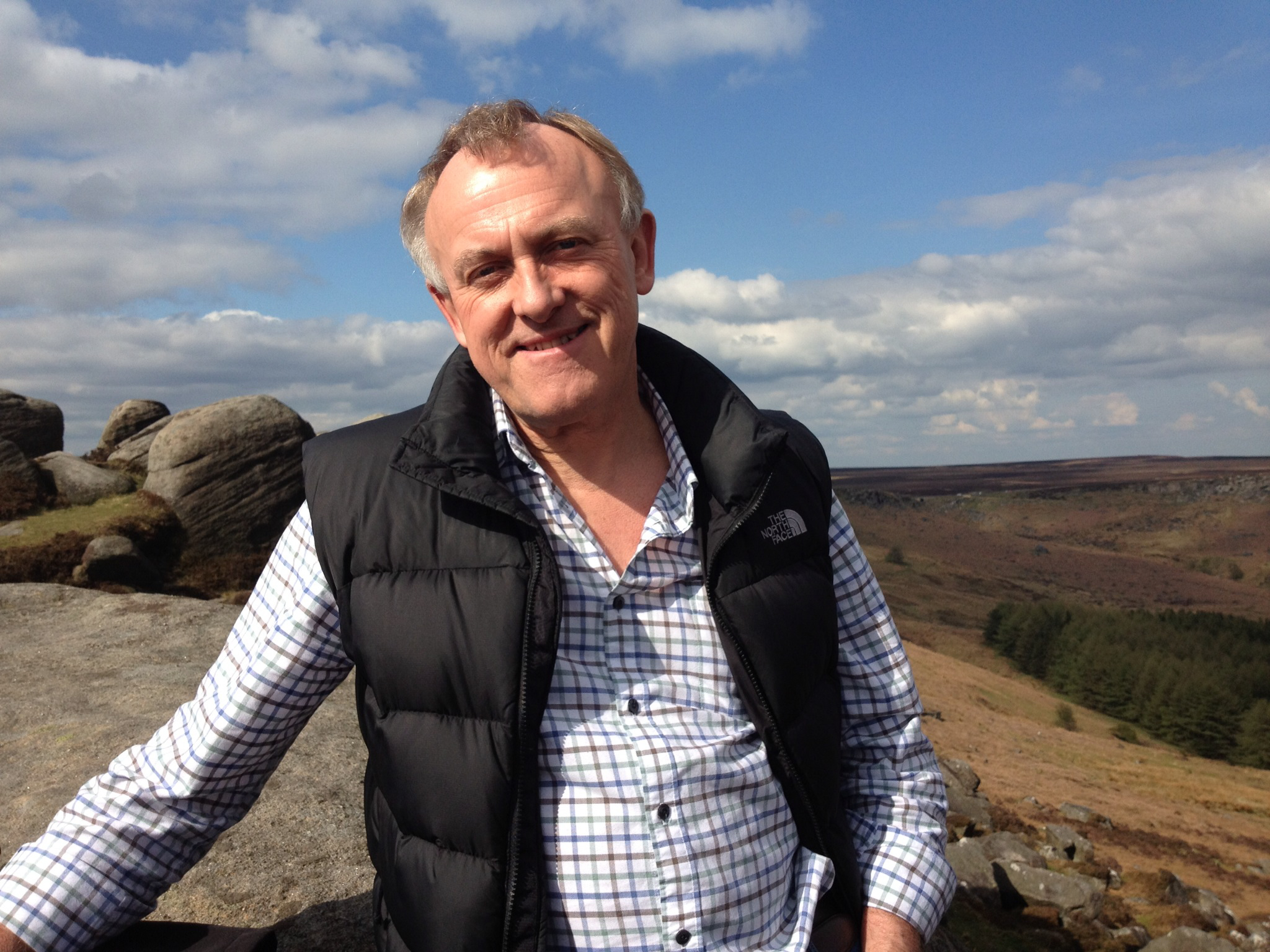 Geoff Butcher
Doctor
I am from England and moved to New Zealand after retiring from the NHS in 2013. I trained a physician but decided to go into General Practice. I still worked in an NHS hospital in gastroenterology as an endoscopist for over 25 years. I also have an interest in sports medicine and was team doctor to a professional ice hockey club for 13 years. (Sheffield Steelers).
I enjoy fishing, kayaking and photography.
I have interests in Diabetes management and general medical care.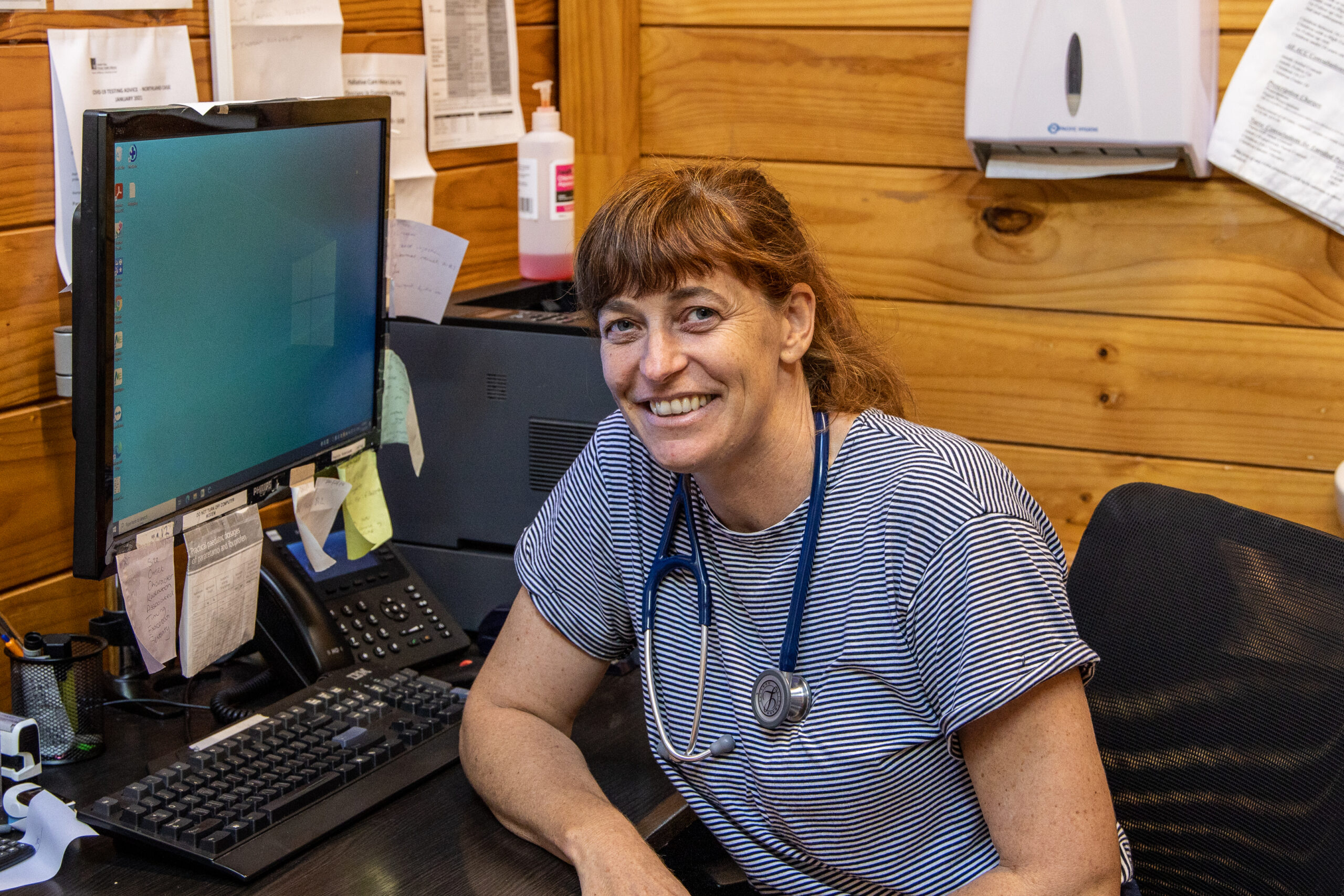 Byrdie Johnson
Doctor
I am a farmer's wife and mother of three young children.
I enjoy all aspects of general practice, with special interest in low carb lifestyle and mental wellness.
Paula Taylor
Doctor
Originally from the UK I went to Peninsula Medical School and obtained my Bachelor of Medicine and Bachelor of Surgery in 2008. I completed my GP training in 2014 and gained membership to the Royal College of GPs. Since re-locationing to New Zealand with my family I have also gained membership to the Royal NZ College of GPs in 2019. I have a special interest in woman's health and the provision of long acting reversible contraception (LARC) such as the Mirena and Copper coil. I am also a GP trainer with the Royal NZ College of GPs providing training to the next generation of GPs.
Alongside my General Practice work I am the GP Liaison Officer for Te Whatu Ora (Health New Zealand) in the Eastern Bay of Plenty with an aim to help improve patient journeys through both General Practice and hospital care. I am also a member of SAATS (Sexual Abuse and Treatment Services) providing care to patients of sexual abuse through Tautoko Mai Sexual Harm Support.
Outside of medicine I have two grown up boys (age 22 and 23). I enjoy the amazing outdoors that NZ has to offer especially sailing. I regularly enjoy the practice of yoga and the benefits it brings to both body and mind. If I am not out walking with my dog and husband you will find me in my pottery studio throwing a bit of clay on the wheel.
Tracey
Practice Manager
Born and raised in Edgecumbe with our homestead located on Matipo Place,  I am proud to call this town my home.  From a family of 8, I was child number 7 which gave me the benefit of learning from my predecessors and avoiding the same consequences of bad decisions.
I am married to my husband of 17 years (bless his soul) and we have 3 beautiful children that stole my heart from the day they were born. I have done a wide range of jobs but they have all centred around customer service and community involvement.  I have a strong affinity to always support initiatives, big or small, with a goal to help those in need.  My greatest trademark is volunteering my husband and children for events before asking them. "One for all, and all for one", my whanau are my greatest (although sometimes reluctant) supporters!
I have made a lot of good decisions in my life but by far the most recent would be joining the team at Riverslea Medical Centre.
Toni
Nurse
Ko Mataatua toku waka
Ko Putauaki toku maunga
Ko Rangitaiki toku awa
Ko Ngati Awa toku iwi
Ko Puawairua toku marae
Ko Ngati Hikakino toku hapu
No Te Teko ahau, Ko Toni
Kia ora, I am married to John, with three grown children. I did my registered nurse training at Waiariki Polytechnic, Rotorua. Have nursed in Australia – including in primary health care, aboriginal health, breast screening, and hospital based. Riverslea Medical Centre has been my place of work part time since 2008, and Whakatane Hospital.
Dee
Nurse
I am married to Craig, we have two children that attend Edgecumbe Primary.
I was born and raised in Opotiki, with a rural upbringing. Completed my registered nurse training in 2003 at Waiariki Polytechnic, Rotorua. Since qualified I have worked at Whakatane Hospital and Riverslea Medical Centre.
In my personal time I enjoy spending time with family and horseriding.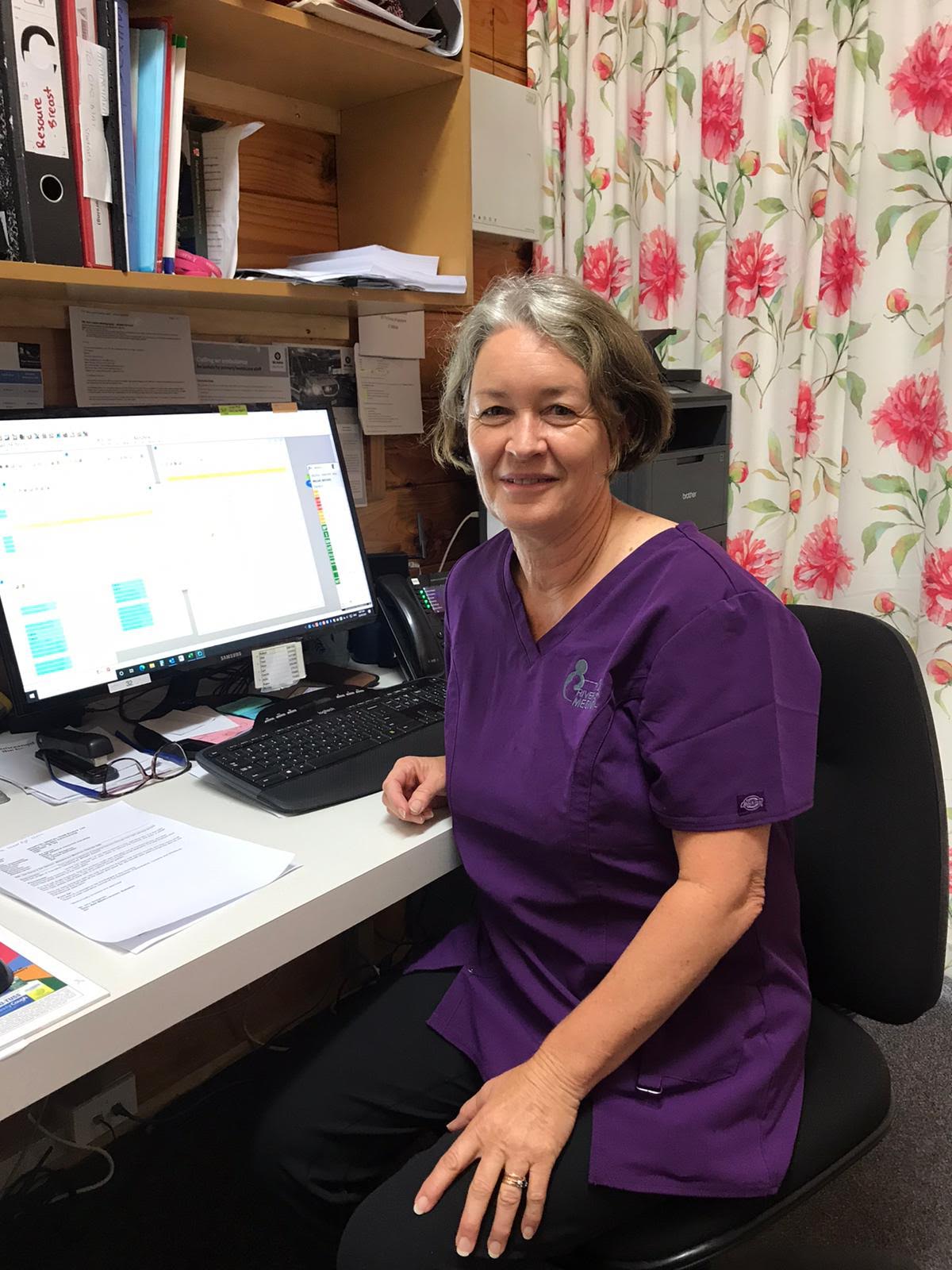 Donna
Admin
Born and raised in Edgecumbe on a dairy farm with five siblings. Went to Massey University and completed a Dip Hort in nursery management.
I am married to Ian. We spent 25 years sharemilking and raising our three children. In the last 11 years I have worked in cafes and a little farm work. Enjoying a change to working in administration at Riverslea Medical Centre since 2019.
Life is busy with six grandchildren and a big garden.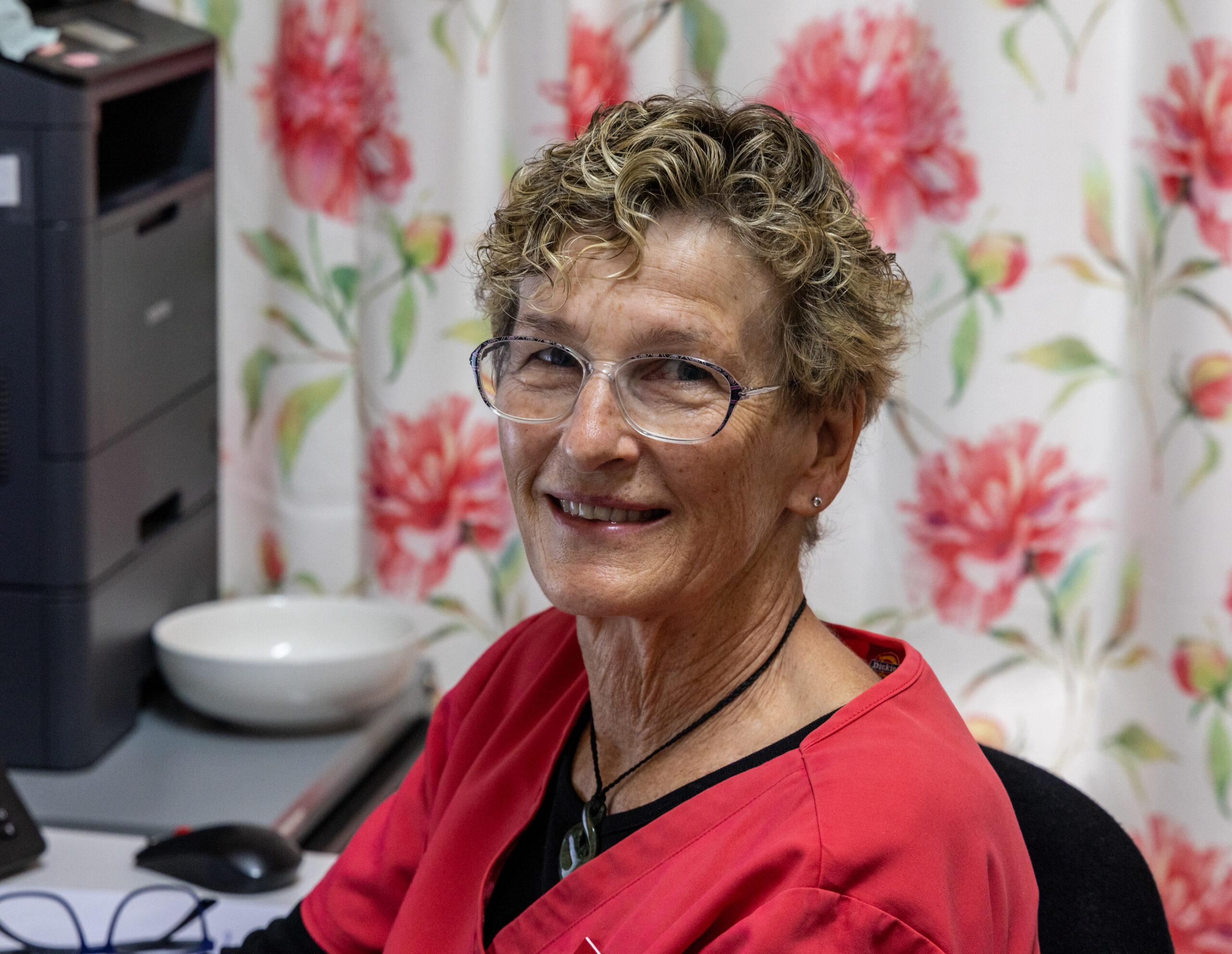 Chrissie
Nurse Practitioner
My husband and I have recently moved here from the Waikato, where I have spent the last twelve years as a diabetes specialty nurse and Practice Nurse in a large Medical Centre.
I am a Registered Nurse Prescriber and enjoy working in the preventative space from pre-diabetes right through to patients experiencing great difficulties and complications from diabetes.
My passion is to see all patients enjoy optimum health through good partnerships and education, accurate advice, and access to the most excellent medications.
I continue to work part-time as a diabetes nurse at Whakatane Hospital, particularly for high-needs patients with Type 2 Diabetes.
I look forward to meeting and providing care for all patients at this friendly practice.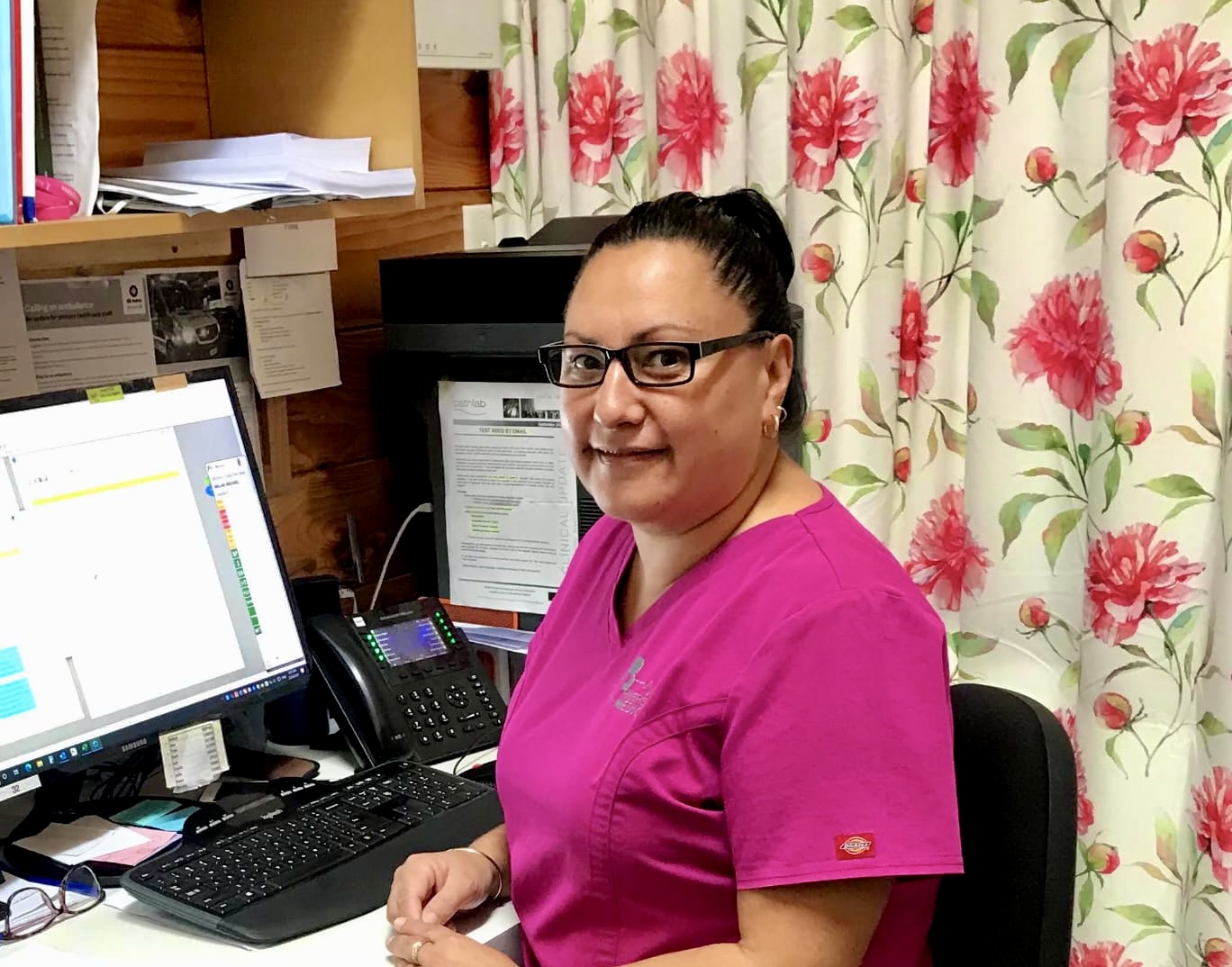 Catherine Gilbert
Practice Manager
Kia Ora, my name is Catherine Gilbert (nee McKenzie). I was born & raised in Te Teko & attended Te Teko Primary School & Edgecumbe College.
I am married to Vinnie Gilbert & have a 2 young adults, Nikki & Jacob. Edgecumbe is my home.
I have been employed at Riverslea Medical Centre for the past 4.5 years in Reception & have recently taken over the Practice Manager role.
I thoroughly enjoy working at Riverslea Medical Centre. We have a great little team & our service & dedication to our patients is always our top priority.
Nga mihi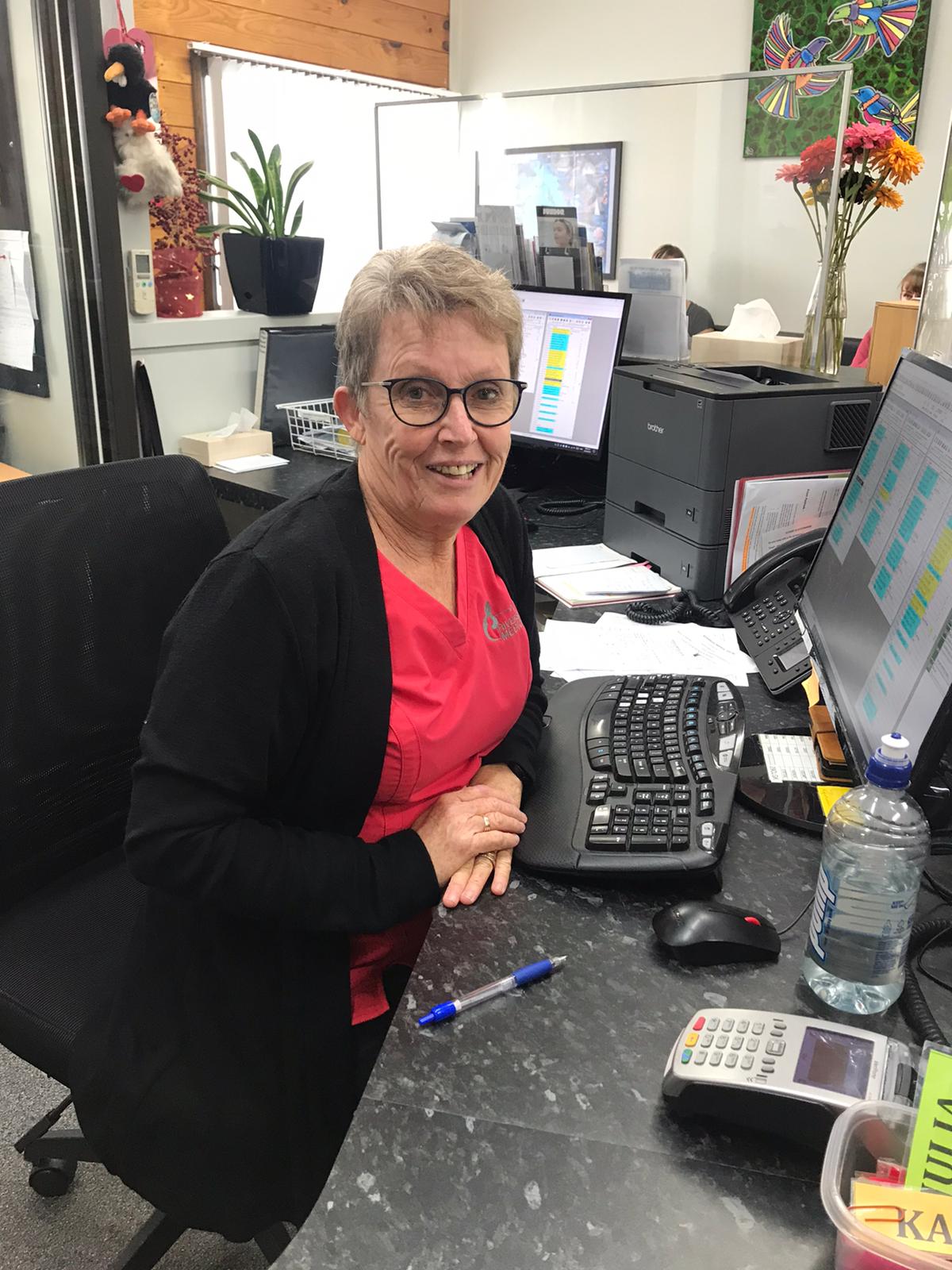 Sue
Admin
I was born in Cambridge and moved to Whakatane in 1956. I completed my education in Whakatane and then moved to Rotorua where I met my husband. We have three children and seven grandchildren.
I have worked in the health sector for many years and have been working at Riverslea Medical Centre since January 2009.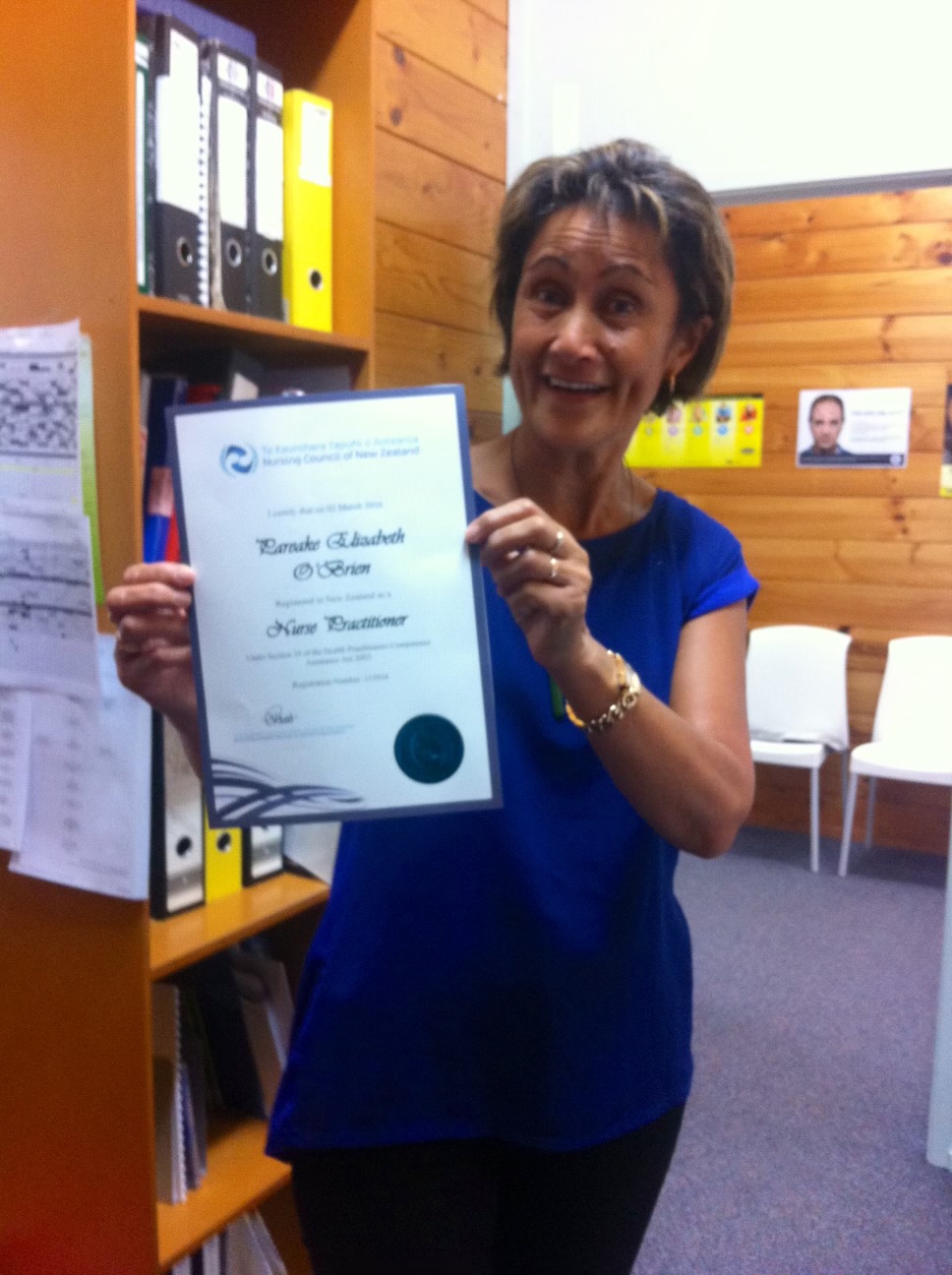 Pareake
Nurse Practitioner
Ko Putauaki te maunga tapu
Ko Rangitaiki te awa
Ko Mataatua te waka
Ko Pahipoto, Ngai Tamaoki nga hapu
Kei Te Teko ahau e noho ana
Tena ra koutou katoa
Ko Pareake O'Brien-Rogers ahau